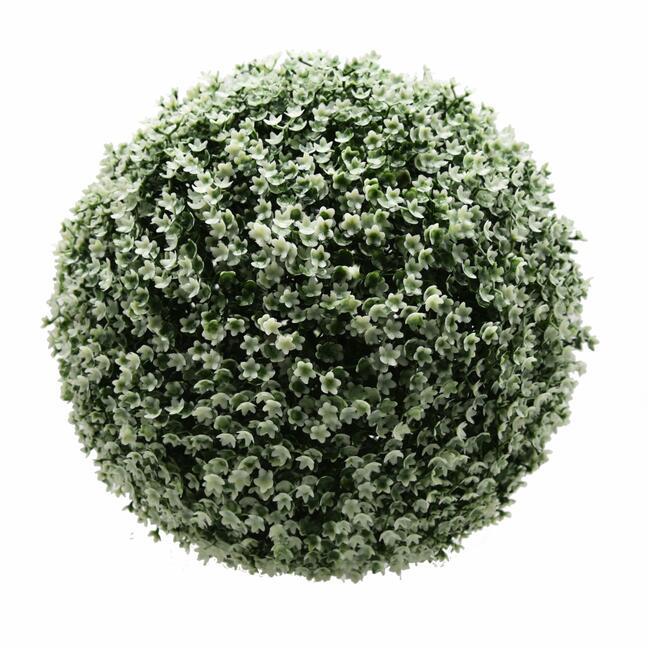 Umelá guľa Gypsophila biela 45 cm
45 pcs
in stock for immediate dispatch
14 dní na vrátenie
Naše produkty nesplnili Vaše očakávania? Napíšte nám a my Vám poskytneme zľavu alebo vrátime celú platbu.
Description
Parametre
Umelá guľa Gypsophila biela má priemer 45 cm. Má UV ochranu. Je doplnená o biele kvietky a kvalitne spracované, nahusto zasadené zelené listy, ktoré sú na nerozoznanie od živých. Naša guľa sa skladá z dvoch pologúľ, ktoré sa skladajú do seba.
Umiestnenie
Túto guľu Gypsophila je možné umiestniť do interiéru a vďaka UV ochrane aj do exteriéru. Tým pádom vám krásne oživí nie len pracovňu či otvorenú obývačku, ale aj napríklad skalku v záhrade. Vzhľadom nato, že Gypsophila sa často používa aj do svadobných kytíc, odporúčame ju zakomponovať aj do svadobnej výzdoby v exteriéri, alebo interiéri.
Kombinácie
Gypsophila biela sa veľmi pekne dopĺňa s rôznymi záhradnými drevinami napríklad Zimostrazom, alebo Krušpánom. Keby ste chceli našu guľu doplniť o nejaký umelý strom, tak by sme vám odporučili napríklad Vistériu. Ak sa rozhodnete túto guľu umiestniť do interiéru, tak kvetináč URBI SQUARE MATT z našej ponuky je ideálnou voľbou. Je dostupný v rôznych farebných prevedeniach. Túto kombináciu viete doplniť o mramorový štrk či drevené štiepky, ktoré taktiež nájdete v našej ponuke.
Parameters
| | |
| --- | --- |
| Product code | 30032 |
| Average | 45 cm |
| UV Protection | yes |
Reviews
0 z 5
This product has no ratings.
Be the first to rate it!