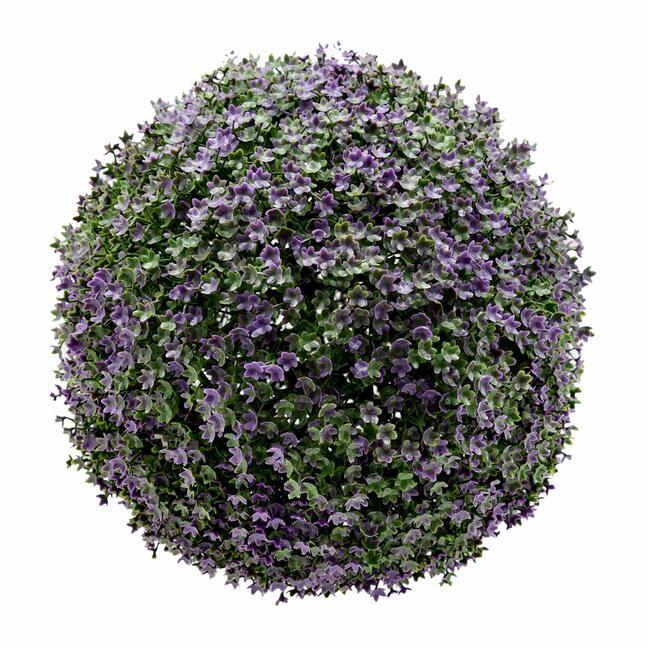 Umelá guľa Gypsophila 45 cm
46 pcs
in stock for immediate dispatch
14 dní na vrátenie
Naše produkty nesplnili Vaše očakávania? Napíšte nám a my Vám poskytneme zľavu alebo vrátime celú platbu.
Description
Parametre
Naša umelá guľa Gypsophila má priemer 45 cm. Skladá sa z dvoch pologúľ, ktoré sa spájajú a vytvoria tak jeden celok.Gypsophila má tmavozelené plastové listy, ktoré sú posiate krásnymi fialovými kvietkami. Táto guľa je s UV ochranou, takže je vhodná na umiestnenie aj do exteriéru.
Umiestnenie
Guľa Gypsophila je vhodná do interiéru a vďaka UV ochrane vám zkrášli a zútulni aj váš exteriér. Dekoratívna guľa Gypsophila je veľmi ľahko udržiavateľná. Krásne dekoruje aj schodisko, terasy a vstupy do domov. Jej výhodou je, že si ju môžete sezónne dozdobiť. Naša umelá guľa Gypsophila je vhodná na voľné položenie, alebo na zavesenie. Skvelé je taktiež umiestnenie do kvetináča.
Kombinácie
Veľmi dobre sa k nej hodia najmä kombinácie dreva a ďalších prírodných materiálov, ako sú napr. biely štrk, alebo drvený mramor. V ich spoločnosti ešte viac vynikne. Umiestnite našu umelú guľu Gypsophila do jednofarebného vysokého kvetináča, alebo robustnejšieho truhlíka. Vynikne v akomkoľvek priestore, do ktorého vnesie eleganciu na počkanie.
Parameters
| | |
| --- | --- |
| Product code | 30029 |
| Average | 45 cm |
| UV Protection | yes |
Reviews
0 z 5
This product has no ratings.
Be the first to rate it!