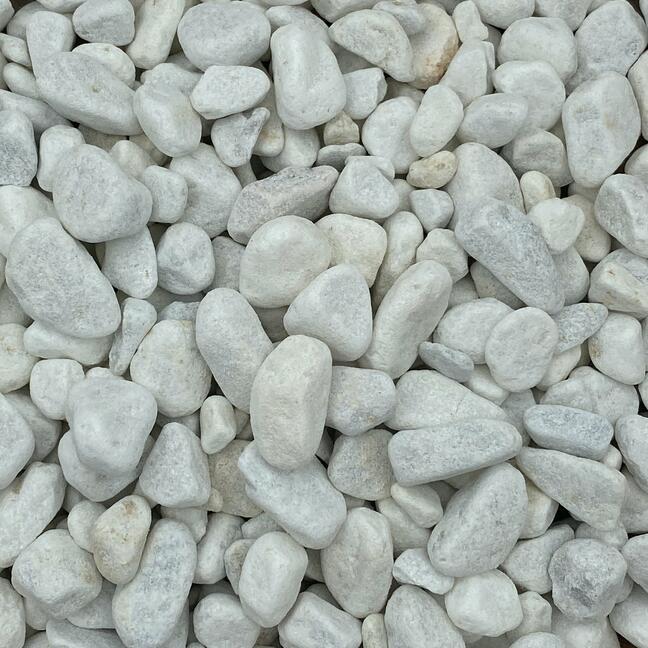 Mramorový štrk - 1200ml
100 pcs
in stock for immediate dispatch
14 dní na vrátenie
Naše produkty nesplnili Vaše očakávania? Napíšte nám a my Vám poskytneme zľavu alebo vrátime celú platbu.
Description
Parametre
Jeho farebné prevedenie je bielo - sivé. Veľkosť kamienkov je 8 - 16 mm a sú zaobleného tvaru. Obsah balenia je 1200 ml a týmto množstvom pokryjete povrch kvetináča s priemerom 35 cm, alebo plochu 0,09 m2.
Umiestnenie
Použiť ho môžete napríklad ako kameň do skalky, kamenná dekorácia popri chodníku, alebo ako dekorácia do kvetináčov, váz, či akvárií. Vďaka svojej farbe je veľmi obľúbený a vyhľadávaný.
Kombinácie
Mramorový štrk z našej ponuky môžete použiť na upevnenie umelých rastlín a umelých stromov do dekoračného kvetináča, do rôznych terárií, ako kulisu pre umelé sukulenty a kaktusy. Je ideálny taktiež ako podklad pre umelé buxusové gule, čím vytvorí dokonalé prepojenie týchto produktov.
Parameters
| | |
| --- | --- |
| Product code | 35009 |
| Volume | 1200 ml |
Reviews
0 z 5
This product has no ratings.
Be the first to rate it!