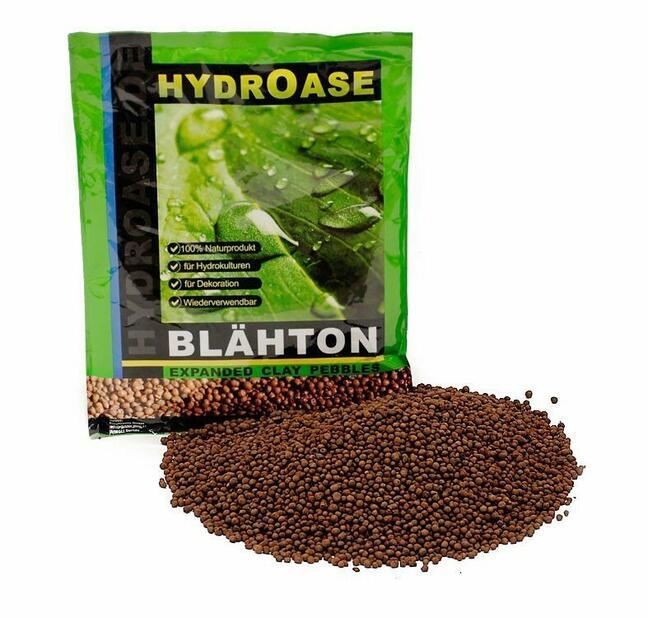 Minerálny substrát hliny 5 L
4 pcs
in stock for immediate dispatch
14 dní na vrátenie
Naše produkty nesplnili Vaše očakávania? Napíšte nám a my Vám poskytneme zľavu alebo vrátime celú platbu.
Description
Živný roztok je nevyhnutnou súčasťou hydroponického pestovania rastlín. Takéto hnojivo obsahuje všetky hlavné aj stopové prvky vo forme, ktorá je ideálnou pre rastliny. Tento roztok je zvlášť vhodný pre hydroponiu a používa sa pri navrhovaní interiéru, vaskulárnej výsadbe, pre drenážne vrstvy, ale tiež pri pestovaní okrasných rastlín alebo šľachtení rastlín. Vďaka procesu horenia v rotačnej peci pri teplote približne 1 200 ° C je náš hydro substrát bez choroboplodných zárodkov a chemicky a biologicky neutrálny. Koordinovaný tvar zŕn a distribúcia pórov zaisťujú kapilárne vodivý účinok. Substrát odvodňuje a podporuje výmenu plynu v koreňoch. Naše odporúčanie pre úplne vyplneného kvetináča: - s priemerom a výškou 30 cm: 4 balenia. - s priemerom a výškou 40 cm: 8 balení.
Parameters
| | |
| --- | --- |
| Product code | 7626 |
| Country of origin | Germany |
Reviews
0 z 5
This product has no ratings.
Be the first to rate it!