It's no secret that we spend most of our lives in our jobs. Employers try in various ways to make employees feel as good as possible at work. Various benefits, interesting workshops or fruit days of the week are no longer new. However, in today's article we will try to give you a few tips on how to make the interior of the workplace cozy.
Airiness is a matter of course
Crowded rooms with furniture are no longer in. The trend is the so-called minimalist style. Therefore, do not place furniture that is not needed in offices. The flow of creativity and ideas is more easily released in a room, which is characterized by airiness. Large windows through which the sun's rays will penetrate into the room will definitely be what you really need in your offices.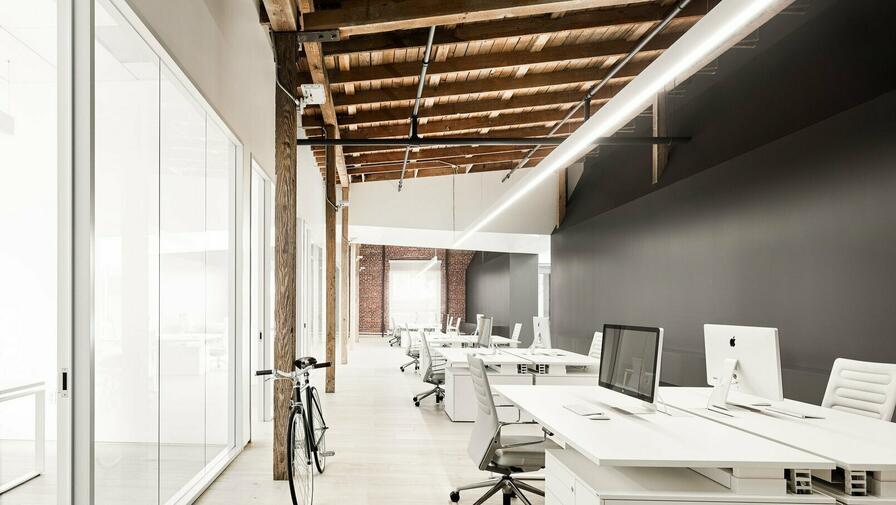 Room color
Although gloomy colors like gray are the trend, it is not always necessary and follow the latest trends. Not at all if you want to apply it to the room where the operation of your company develops. An certainty that you will definitely not step next to is an ageless classic - white. However, you can also reach for other bright colors, such as yellow or pea green, but such strong colors can have an adverse effect on the creativity of your employees. As we know, everyone's taste is different and what you like may not match the taste of your employees. In addition, if you bet on white, it will make it easier for you to furnish your office.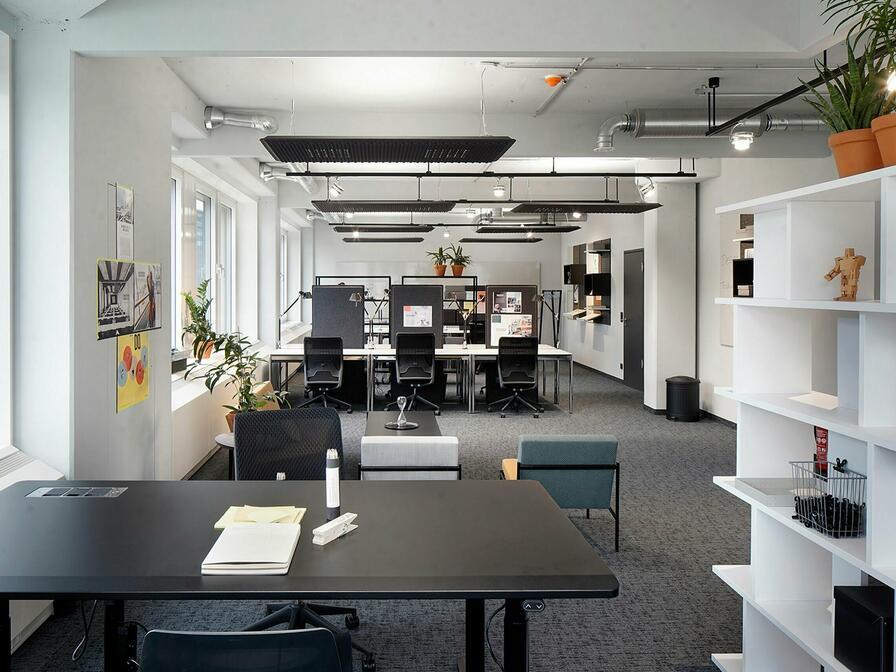 The smell of the room should not overwhelm, but excite
Our senses are extremely key in doing the job. If you want to achieve the best possible atmosphere, you should definitely not forget about the scent. We recommend using fresh scents with a slight floral whiff. However, be careful that the smell is not too much. This can adversely affect the attention and concentration of your employees. After all, as they say, less is sometimes more.
Do not put the green stop sign
Good old and familiar. Many designers agree that it is thanks to plants that the creative side of people expands a lot and works at full speed. The fact is that many artists have many flowers in their homes.
Not only practical, but especially aesthetic form will help to a complete whole, which is more than just desired. The hot trend is the so-called green walls that can serve as an entrance gate to the workplace in the hallway. However, you can also reach for flowers of larger stature, such as the very popular dracena or ficus, or just the opposite - smaller stature, such as peperomia, svokrin tongue or also agave.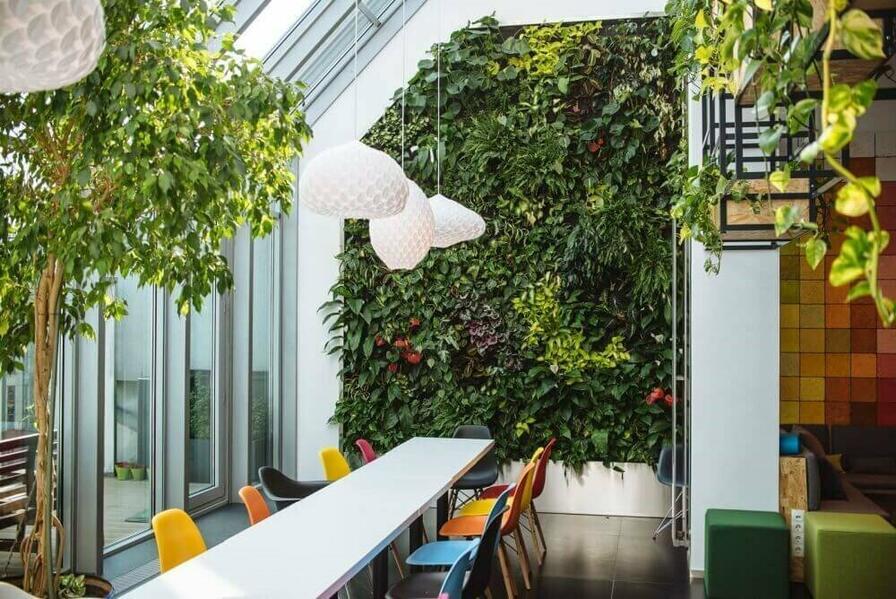 Wall of visions & ideas
It is beneficial to have a place in your office where ideas are written down. It may seem that this bulletin board is disturbing and does not fit into the overall design, but the opposite is true. Such a disturbing element breaks the usual stereotypical and sterile environment. Place such a notice board in the place where your eyes most often fall. Remember to place the marker close up. You never know when you will think of an idea that can be a breakthrough in your business. And calmly tomorrow or even a few years.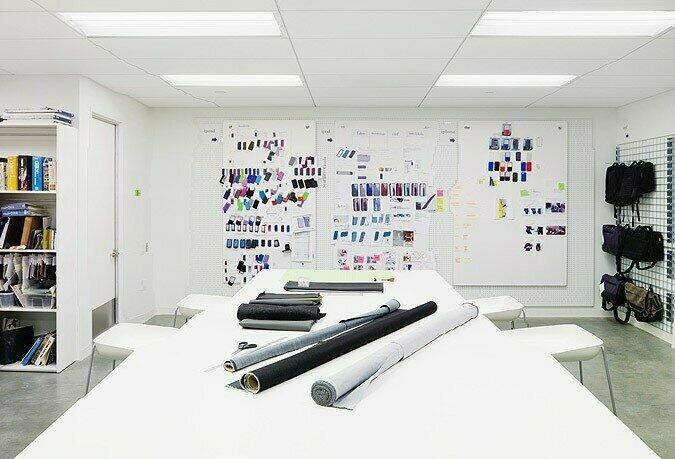 The room should be as bright as possible
Natural light is, of course, the best choice. But what to do if your premises do not have sufficient penetration of natural light? You can find countless different types of lighting on the market. However, be careful that the resulting effect does not have a gossip - which is not the goal.
The conference room should definitely not be missing
The success of your company lies in every little thing. A conference room is a key point for good. In such a room, a table with chairs tends to be placed. Do you see how all the points are interconnected?